Latest Technology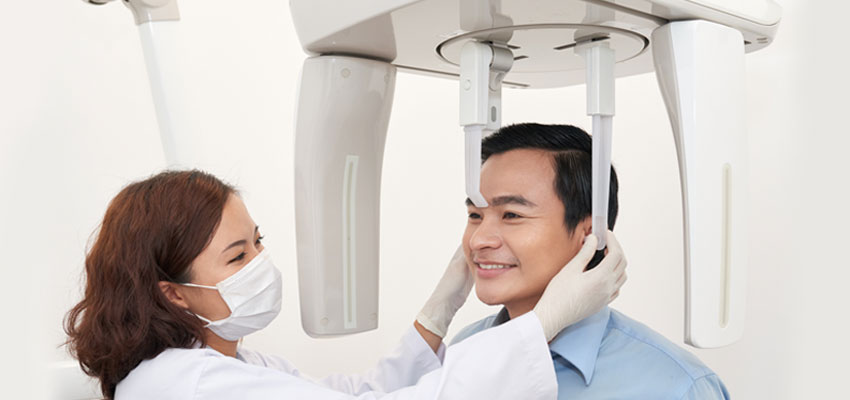 We use state of the art equipment ,from the patient chair to the fibre-optic dental handpieces.
Digital X-Rays & OPG
Showground Dental Care has invested in the most up-to-date technology available to ensure absolute top quality dental care for our patients.  We have an in-house Orthpantomograph (OPG), a sophisticated x-ray machine that allows for a complete panoramic x-ray of your teeth, upper and lower jawbones and joints.
Our digital x-ray machine emits only 10% of the radiation of conventional x-rays. Digital x-rays can be viewed almost instantaneously on an overhead monitor, as there is no film processing required, providing you with a more efficient service.
Sterilisation
For your safety, we believe in following 'best practice' for cleaning and sterilising procedures as laid down by the authorities in the field.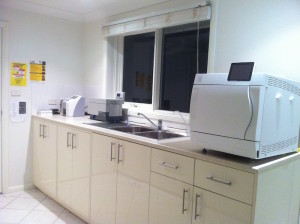 We follow the NSW Health Infection Control guidelines making sure that everything is sterilized or disposable. Once sterilized in our fully automatic hospital grade autoclave, instruments are kept sealed in sterile pouches until they are used.
Please ask us for a tour of our sterilisation area where you can see the process.
Intra Oral Camera
To help us get a closer look at your oral health, our intraoral digital camera enables us to easily and comfortably inspect your mouth at your regular checkups, and also lets you see what your dentist sees.
With bright LED or halogen light sources, the intraoral digital camera also allows us to diagnose fractures the naked eye would never have seen.