Child Dental Benefit Scheme
What is CDBS?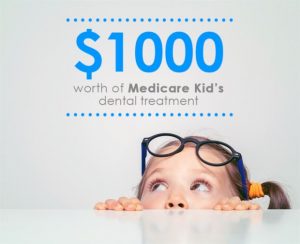 The Child Dental Benefits Schedule is a dental benefit program which was introduced in January 2014 by the Commonwealth Government and gives each eligible child up to $1000 per two consecutive calendar years.
Eligibility is essentially provided to those families that receive Family Tax Benefit Part A and is determined EACH calendar year.
As a service to our young families, Showground Dental Care is participating in this program and offers Bulk Billing to its eligible families.  You can check your eligibility by calling 132 011, or if you are one of our patients, give us a call and we can check this for you.
Services included under this program are
Examinations
X-rays
Scale / Clean / Fluoride
Fissure Sealing
Fillings
Extractions
Partial Dentures
Showground Dental Care has been providing Children's dentistry since its inception.
Please call Showground Dental Care on 0298946655 for Child Dental Benefit Scheme.