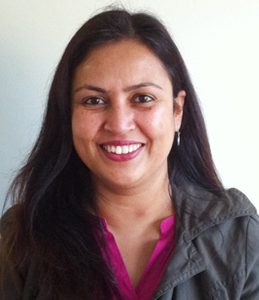 Dr
Pinky
Singh
BDS ( Adelaide)
Dr Pinky Singh obtained her
Bachelor of Dental Surgery
from The University of Adelaide in 1998. After graduation, she worked in Singapore for six years. She returned to Australia in 2004 and has since worked in many private practices in Sydney including
HCF Dental Centre in Parramatta.
Dr Singh is an exceptionally competent clinician and loves all aspects of dentistry, especially
cosmetic dentistry
. Being a mother of two school kids, she is exceptionally good with children. With her warm friendly approach, she makes the visit to her practice very relaxing. She is very kind and caring with excellent communication skills and her gentle nature helps to make her patient's dental experience a pleasant one. Dr Singh is passionate about dentistry and is highly committed to continuing her education and professional development so that she can continue offering excellence in dentistry. With over 24 years of dental experience, she is highly regarded in the profession and is renowned for her technical excellence. Dr Singh is registered with the Australian Health Practitioner Regulation Agency (AHPRA) and is a member of the Australian Dental Association (ADA) and Hills Dental Study Group. She is an accredited
Invisalign treatment
provider. She has completed BII Masters Program at Brener Implant Institute ( 2020 – 2022). She has also enjoyed her involvement with Special Olympics International, having volunteered for the Special Smiles program at the Special Olympics 2013 Asia Pacific Games in Newcastle. She has also volunteered along with Showground Dental Care staff for Healthy Athletes Program at the
Special Olympics Soar and Roar Festival
in 2018 and 2019 at Sydney motorsport park. She is very involved in the local community. She is an active member of the Rotary Club of Castle Hill. She regularly volunteers her time to give talks to local preschools to give parents the right information to begin good dental habits with their children. Outside of dentistry, she loves to spend time with her kids, go for long walks, watch movies and read books. She is an avid reader and loves to talk about books.
---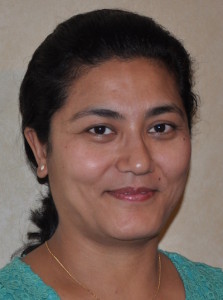 Dr Archana Pradhan
BDS(Hons), PhD, DClinDent (Special Needs Dentistry) (The University of Adelaide)
Fellow of Special Care Dentistry (USA)
Dr Archana Pradhan obtained her dental degrees from The University of Adelaide. In recognition of her contributions to the emerging specialty, she was awarded a Fellow of Special Care Dentistry by Special Care Dentistry Association, USA.
She is a Consultant at the Special Needs Unit, Adelaide Dental Hospital, and has been providing dental care to people with special needs since 2004. In 2014, she commenced private practice at the Colgate Australian Clinical Dental Research Centre (CACDRC) at Adelaide Dental Hospital and visiting consultancy at Showground Dental Care, Sydney. Her scope of practice includes the full range of the specialty and she provides care for:
– Patients with physical/intellectual/psychiatric/medical conditions
– Patients with severe dental anxiety and
– The frail elderly, including nursing home residents.
She manages most patients in the chair with behavioral techniques and oral sedation. However, for the small number of patients, with nil compliance or complex dental treatment needs, arrangements are made for treatment under IV sedation or a general anesthetic. Dr Pradhan has been involved with several research projects on older adults, Special Olympics athletes, and people with disabilities and their carers.
She has presented and published papers at several national and international conferences and journals. She provides volunteer dental services to various organizations like Special Olympics and Royal Flying Doctor Service. As the lead for People with Disabilities, Australia's National Oral Health Plan (2014 – 2023) and the National Clinical Director, Special Smiles, Special Olympics Australia, she has been a strong advocate for people with disabilities and their carers.
---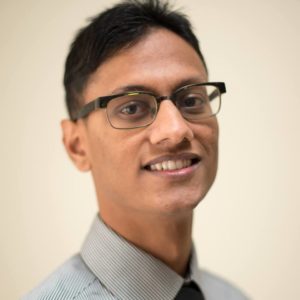 Dr Tejas Vather received his Bachelor of Dental Science from Charles Sturt University. He has a special interest in surgical extractions, wisdom teeth extractions and dental implants. He also provides treatment under IV sedation (sleep dentistry).
Dr Vather is kind, caring and compassionate and excels at treating anxious patients. He strives to discuss complex surgical procedures in simple terms that are easy to understand and tries to make the procedure as simple and pain-free as possible. He takes pride in updating his knowledge by attending continual professional development courses.
Outside the field of dentistry, Dr Tejas enjoys playing sports such as tennis, soccer, ultimate frisbee, squash, and yoga. He also enjoys hiking and spending time with family and friends.
---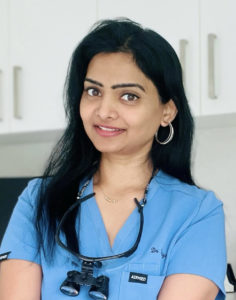 Dr Priya is highly regarded in the profession for being a gentle dentist. She offers the latest and best dental treatment to her patients of all age groups. Aside from dentistry,  she is passionate about music and spending time with family.
---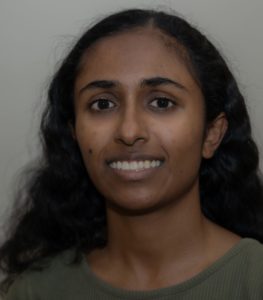 Dr Geetanjali (Gee) Mamutil grew up in Sydney and moved to South Australia to complete her Bachelor of Dental Surgery at the University of Adelaide.
She has worked in the Central Coast over the last couple years and is delighted to be back, looking after her local community in the Hills District.
Gee is well known for her gentle and caring manner, making an effort to create a positive experience for you and your family. She strives to provide high quality care and work together with you, to achieve a healthy smile. Gee enjoys all aspects of dentistry with particular interests in restorative and orthodontic treatment. She has a great interest in continued learning, regularly attending dental education courses.
In her spare time, you can find Gee, climbing at a bouldering gym, sprinting down the length of a soccer pitch or having a social board games night.