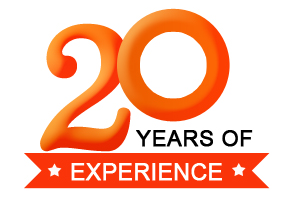 Special Offers
Free checkup for all new patients valued at $60*
No gap check up, clean fluoride and x rays*
Medicare Bulk billing for up to $1000.00 for eligible children aged 2-17 years
We Also Have
7 days emergency care with appointments
Hicaps for immediate health fund payment
State-of-the-art dental technology including intra-oral camera, digital radiography including OPG machine
Onsite parking available
Showground Dental Care is Castle Hill's premium dental clinic. We are committed to modern and up-to date dental procedures and make every effort to ensure that every patient's visit is as comfortable as possible. Proper care of patients and their dental health needs are of paramount importance to us. Therefore, as a patient you can expect a caring, friendly and professional environment when you visit us. We offer a wide range of general dentistry services to all age groups, be it children, adults or senior citizens.
THERE'S A STORY BEHIND EVERY SMILE ...
... WE WOULD LIKE TO BE PART OF YOURS
We're Professional Dentist in Castle Hill
The latest technology, combined with cutting edge techniques and extensive experience, allows us to diagnose and treat problems safely and effectively. We have modern surgery rooms which ensure solace and safety. We follow strict rules and guidelines during sterilization procedures. And our patients are welcome to visit or tour through our sterilizing area.
Our qualified staffs are trained to provide the best, most comprehensive treatment to all our patients and help them achieve optimum dental health, self-confidence and a beautiful smile. When you visit us, you can expect a warm, mindful and friendly service that will make you feel calm and relaxed. We are focused on providing out patients the absolute best dentistry has to offer.
About Showground Dental Care
We understand how important it is to choose the right dentist in Castle Hill. To help put your mind at ease, we have devised a small summary of what you can expect during your first visit with us. We hope this assists in alleviating any concerns or worries you might have, prior to your first consultation.